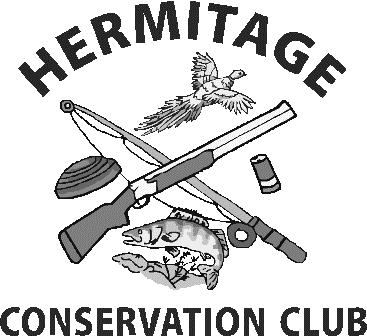 2020 League Shooting

Wobble League Friday nights starting Aug 28

Open Shooting

Other Events

October 3, Zorn Memorial Shoot (see poster below)

October 31, Hollween Shoot

January 9, 2021 Snoball Shoot

March 6, 2021 Banquet

THANK YOU FOR YOUR CONTINUED SUPPORT!

Hunters Safety Class:

Stay tuned for next class dates

Scroll down to the class held at Hermitage.  Click "enroll"


3-D Archery League

Join us for our Inaugural Hermitage Conservation

Club 3‐D Archery League. We are excited for you

to enjoy our brand new 3-D Archery Course!!

Great end to yet another wonderful trap league at the Hermitage Conservation Club.  With 2020 throwing all of us  many curveballs, we still managed to hold a fun and exciting Tuesday Night League that ended with a 3-person shoot-off for Overall High Gun.  Thank you to all of the shooters, spectators and club members for the dedication and support on making this happen.  We are all blessed to have such a great group of people and friends get together every Tuesday Night.

We can't thank you all enough for coming out and making the first  annual Becker Family Memorial Shoot a success.  It is our hope that everyone had fun and left full. Great day, great weather and a great family.

The Lewis  Class payout numbers are....

50

47

45

43

41

Winners will be recieving payouts in the mail.